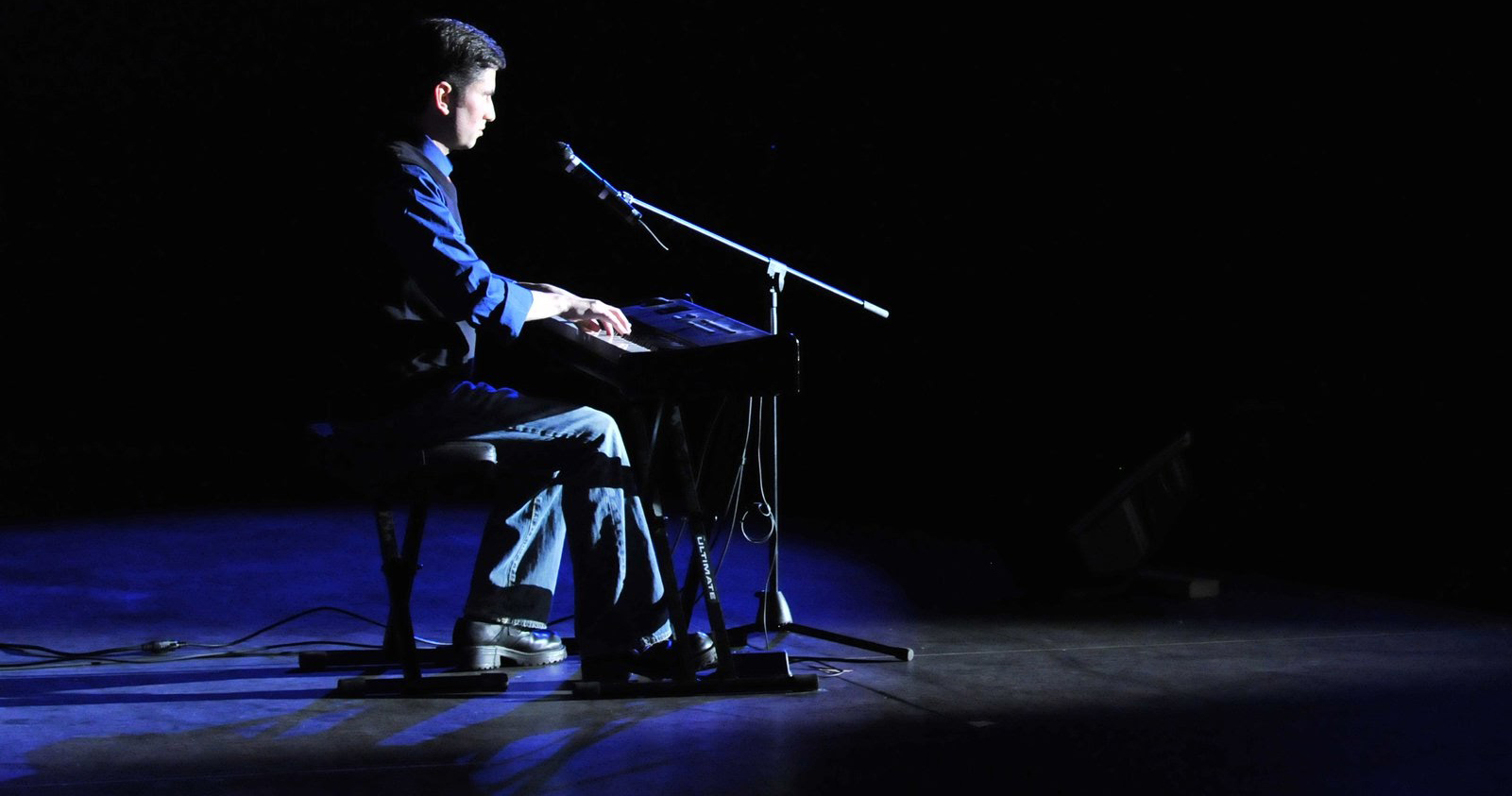 Meet David Wilner:
Pianist, Singer, Songwriter and DJ
Chicago native David Wilner writes and performs original pop/rock songs, combining his powerful solo vocals, uniquely expressive keyboard skills, and thought-provoking lyrics.
David began his professional music career as the leader of the highly acclaimed vocal quintet Blind Man's Bluff.  For six years, David and BMB toured the country, performing as many as 200 shows a year.  David's band was nominated as "College Music Artist of the Year" by the National Association for Campus Activities. Their independently produced albums sold over 20,000 copies worldwide.
After the band separated, David recorded his debut solo album, Never Too Late. In the years since then he has performed in support of his CD, introducing his solo repertoire to clubs, coffeehouses, and colleges in the Chicago area and across the nation.
David decided to put his microphone skills and natural stage presence to work in a second discipline, joining the elite team of disc jockeys at Sounds Abound Entertainment in Naperville, Illinois.  David has become one of the most popular party emcees in the entire Chicagoland area.
Today, David is on stage as often as possible: performing solo, playing with his band, leading events as a DJ, singing in the vocal harmony quartet Ac·Rock, and as a featured performer in the Frankie Valli and The Four Season's tribute band The Four C Notes.